What is a Virtual Orienteering Course?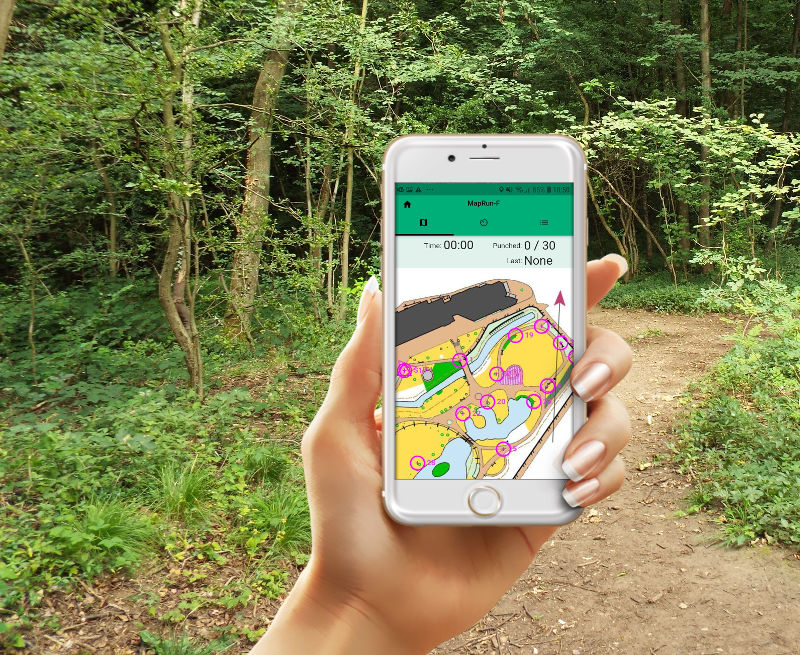 A Virtual Orienteering Course (VOC) is a set of checkpoints spread around a park or town, created for you to complete and capture with your smartphone or GPS watch. Together with a map showing where they all are, with the right App your smartphone can magically become a brilliant orienteering device and be a map, a compass and a timer all in one.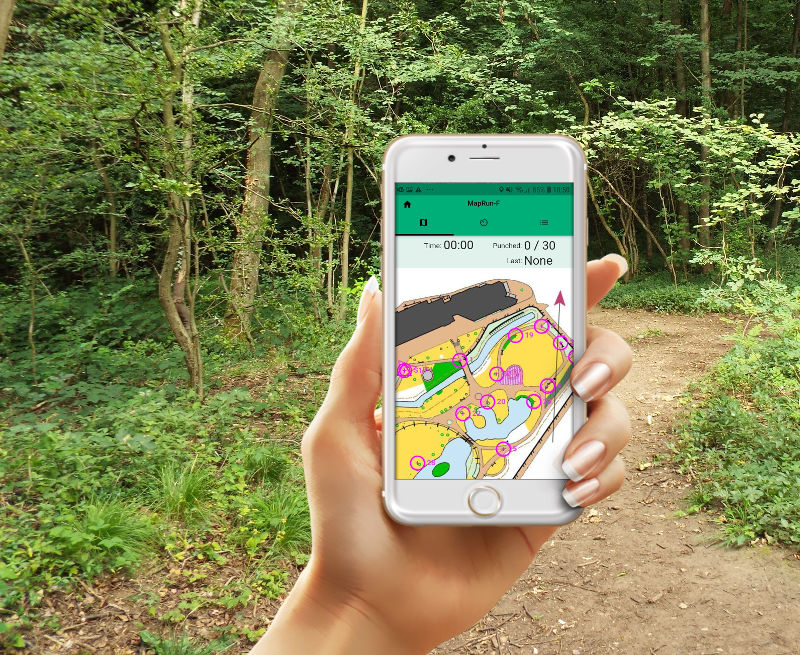 Rather than running the same route every day, challenge yourself to complete a virtual course. Virtual courses have no infrastructure on the ground – it's a time trial rather than a race so you can run any course, any time you want! The beauty of the challenge is deciding your own route and capturing control points.
There are 3 main types of courses;
Score course – this is where you have to find as many controls as you can in the time limit (often 45-60mins). Each control is worth a number of points; they may all have the same value or they may vary. The highest number of points wins. You will lose points if you are late back
Line course – your aim is to find all the controls in the right order as quickly as possible
Scatter course – where you have to find all the controls in any order as quickly as possible
So why not have an adventure and find towns and parks to explore with an accessible, flexible and fun Virtual Orienteering Course.
Please note participants use virtual courses at their own risk and are responsible for their own safety, and we recommend under 16s should not go out unaccompanied when in an urban setting. Commercial reproduction and use of the map is not permitted without prior permission.
Note: If you are looking for Virtual Orienteering Courses in Scotland, a complete list, including links to downloadable maps, is available from the Scottish Orienteering website here


Downloading the App
There are a few apps used to host virtual courses for example MapRun, iOrienteering and UsynligO. The most extensively used so recommended here is MapRun6 – a free easy to use app for Android, Apple and Garmin. Please note: The MapRun app is an independent app and is not part of British Orienteering
Download the App to your GPS enabled smartphone or smartwatch
Getting Started
"How to Use MapRun" is a handy guide with the top instructions below;
Download the App and enter your personal details
Check that your phones GPS is turned on. Click here for guidance on phone settings for the MapRun App
Select the "event" you want to run. You can simply search by postcode or navigate to the UK folder and different areas of the country, or use our handy Virtual course finder. We recommend you download the course map while you have access to wifi or a good mobile signal
Most of the courses on offer are all 'Score' courses with a set time limit. Points are scored by visiting controls – in any order – but lost by spending more than the allowed time. You decide which controls to visit and just how easy or hard you want to make the challenge
Once you're ready to run, click on "Go To Start"
Walk towards the start. Your phone should beep and the clock start timing once you come within range of the start location
Once you have found all the points (or your time is up for a score course) head for the finish for the final beep. You should avoid running past the finish before the end of the course or you may accidentally stop the clock!
The app may automatically attempt to save your results but if you don't have access to mobile data this can be done later. Please remember to save your results as it will help us know how many people are enjoying using the app! If you have a Strava account you can also synchronise your session directly.
To view the results table for the event, select "Show Results" and select the event that you have just completed. You will also be able to view the "track" of your route and upload to Strava.
For more information about getting started with alternative app UsynligO see here – any additional information required for a particular course if applicable will be provided in individual course information.
MapRun Tips
You can choose which checkpoints to visit, in any order, via any route
Speed is an advantage, but the fastest runner won't necessarily come out on top. It'll take smart planning to find the shortest route worth the most points
The app automatically records each checkpoint you visit: it will bleep to tell you it has registered
You can use the map provided on the app, or print a paper map and store your phone away.
Once you've finished, the app will upload your route, so you can compare your results with everyone else
A results table allows comparison of performance and motivates participation
If you have enjoyed these virtual courses, you may want to try a local club event, where electronic controls are placed out on individual, unique courses (from easy to hard) – find out more about your local club and Orienteering events here.