Farncombe Urban Score
Score points by visiting as many checkpoints as you can within 60 minutes.
Timing and checkpoint visits are all recorded using the free MapRunF app.
This is an urban course starting in Broadwater Park with checkpoints located all over Farncombe (just north of Godalming). Because you will need to cross many roads, under 16s must be accompanied by a responsible adult.
For details of this course, including the exact location of the start and finish, see the Farncombe Urban MapRun course page from Guildford Orienteers.
If you've not done a MapRun before check out the Guildford Orienteers Virtual Orienteering Courses page for information on how to download and use the MapRunF app.
Hide full details
Show full details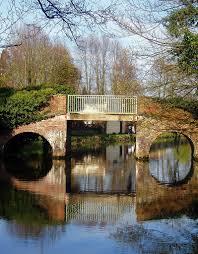 Other Things to do in the Area
Broadwater Park covers 73 acres. There is a lake and woodland with pleasant walks, a play area, tennis courts and public toilets.
The River Wey Navigation is nearby and again there are goods walks along the waterway as you will probably discover when doing the orienteering! The waterway is owned by the National Trust. The Wey was one of the first rivers in England to be made navigable; the River Wey Navigation opened in 1653, with 12 locks between Weybridge and Guildford.