Cranleigh Urban Score
Score points by visiting as many checkpoints as you can within 60 minutes.
Timing and checkpoint visits are all recorded using the free MapRunF app.
This is an urban course starting at the Leisure Centre with checkpoints located all over Cranleigh. Because you will need to cross many roads under 16s must be accompanied by a responsible adult.
For details of this course, including the exact location of the start and finish, see the Cranleigh Urban MapRun course page from Guildford Orienteers.
If you've not done a MapRun before check out the Guildford Orienteers Virtual Orienteering Courses page for information on how to download and use the MapRunF app.
Hide full details
Show full details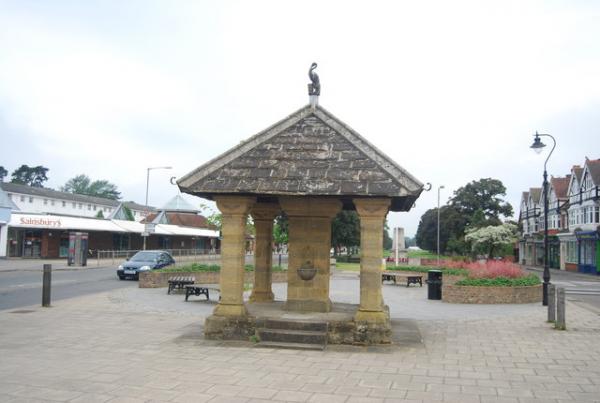 Other Things to do in the Area
Cranleigh is a small market town – which lays claim to the title of biggest village in England – with a busy high street bursting with lovely independent shops, cafes and restaurants – and a thriving arts scene. It's surrounded by beautiful open countryside, parts of which are designated as Areas of Outstanding Natural Beauty. The Downs Link, a 36.7 mile footpath and bridleway linking the North Downs Way with the South Downs Way, passes close to Cranleigh following two disused railway lines and is great for cycling and walks.
The Crane on the Fountain Memorial (one of the controls on the course) is a reminder of when the area was noted for craneries (cranes being a great delicacy) – hence the name Craneley or Cranleigh as it later became.